What would it take to convince you that atheism is wrong? It's actually not as easy a question as it sounds. Furthermore, it's not as though Christians have presented
no
evidence to support their claims, it's that they've presented very
poor
evidence.
But what exactly would constitute good evidence, if such a thing exists?
Recently, a Christian by the name of Robin Schumacher
wrote a response
to a debate between Dr. William Lane Craig and Dr. Mike Begon on the question of,
Is God a Delusion?
The fundamental question that Schumacher raised from this exchange was,
what evidence will satisfy atheists?
Seems legit
The majority of Schumacher's blog post is forgettable, as it almost exclusively relies on an assertion that the Bible is a factually correct historical document without actually defending this position (including an awkward reference to the historically dubious tomb of Lazarus).
Despite these issues, I think the question itself is fair and valid.
I will respond to it, but I will avoid doing so in the typical fashion. That is, I will not simply shift the burden back onto Christians to come up with the solution. Granted, this is a perfectly reasonable response, but it's nothing new and I suspect anyone reading this blog is more than familiar with the reasoning.
No, I'd like to offer something a little more interesting than that – something tangible. With any luck, this will be something you may not have previously considered: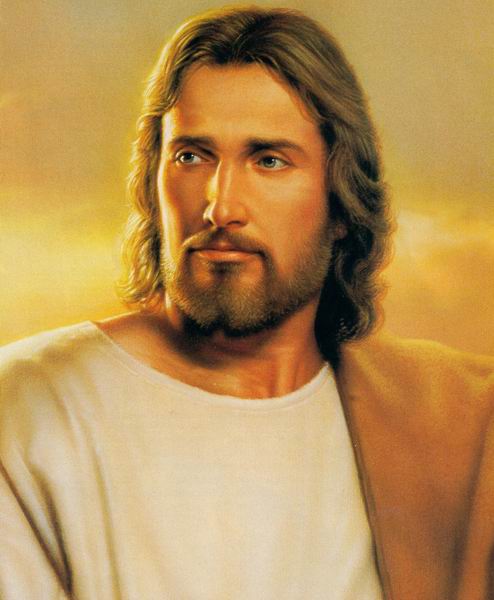 "My Jesus, what an awfully
Western-European style of
beauty you have!"

"All the better to give you
the impression your beliefs
are unique, my dear."
Show me any society of people that has formed unique and unequivocally identifiable Christian beliefs, independent of Christian influence.
For example, show me a society that has reproduced the actual name "Jesus" as a saviour figure, occurring in another religious tradition, utilizing a different language, and having had zero contact with any outside civilization. Further, this Jesus must have been crucified *externally* to the group identified, as the crucifixion is a historical claim, not a strictly theological one.
This, to me, would be an example of a major, unique Christian doctrine being recreated in isolation. It would be an occurrence of a historical event being celebrated despite the respective society having had no actual awareness of it outside of prophecy. It would be a situation where Christianity has actually formed, independently,
twice
(or more!).
Such a phenomenon would take Christianity out of the realm of anecdote – the same category in which every other mythological belief system throughout history resides – and into the realm of plausibility.
Otherwise, all we can say is that religion is an extension of human creativity. From this, we could also reasonably conclude that, if religion were to be wiped off the planet, it would never be recreated completely alike.
There would be no Jesus, no Adam and Eve, no Christianity.
For me, this is at least one piece of evidence that could shake my atheism. I would also like to point out that, if Christianity is true, then this kind of evidence is precisely what would be predicted.
Unfortunately for Christians, this is not what we observe when looking at the sea of religions.
For responses to my post, head to
Schmacher's blog
.